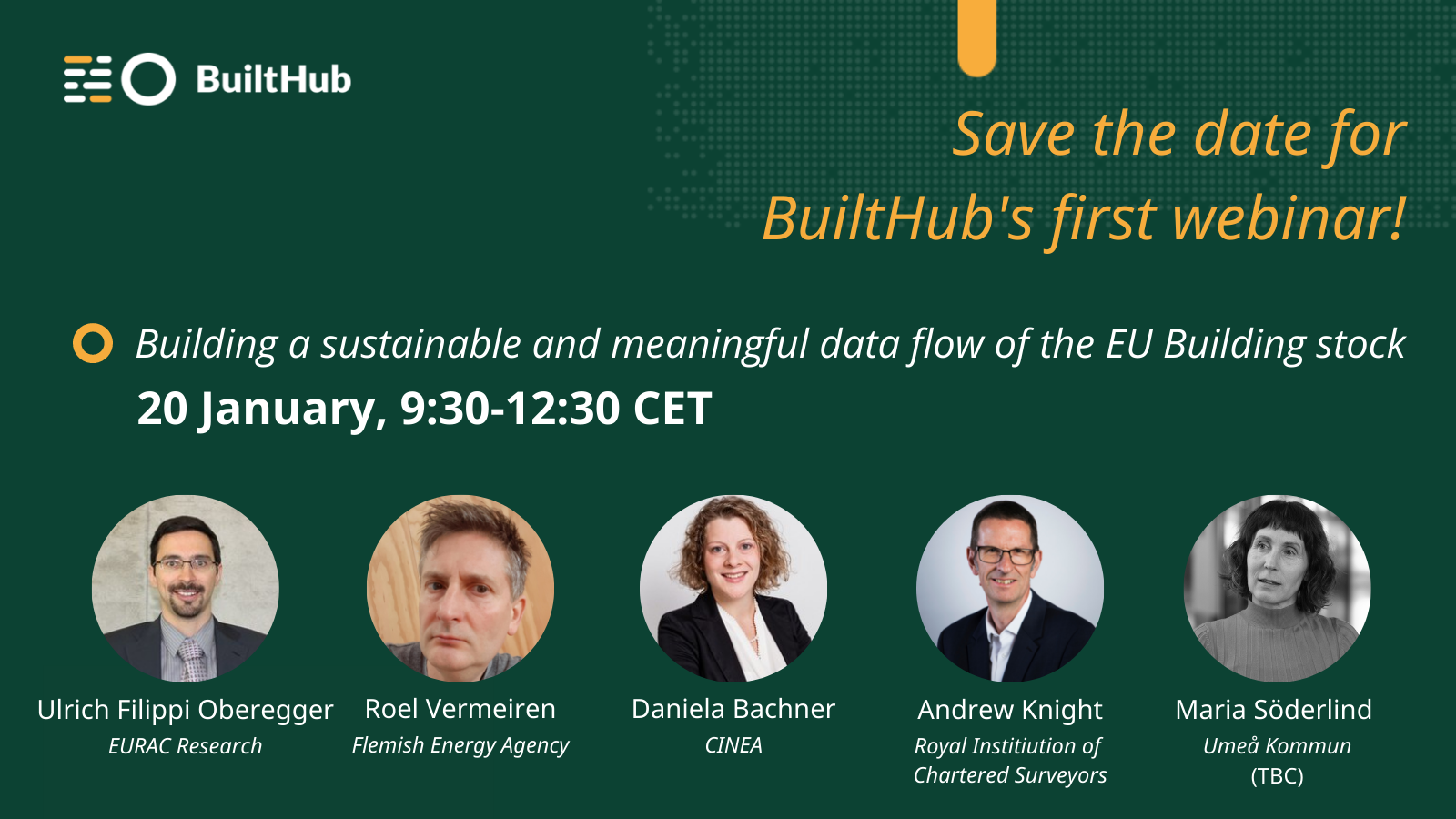 BuiltHub workshop – Building a sustainable and meaningful data flow of the EU Building stock
January 20, 2022 / 09:20 – 12:30
The European building landscape is transforming, and big data is leading the way.
In this session organised by the project BuiltHub, participants will follow this journey through the lens of practical and tangible examples. They will discover how building-related data can serve as a transmission piece between building and renovation policy, and implementation at all building levels.
Join the workshop to discover the future of smart building in Europe, and how you can become involved!
You can find more information about the session and the speakers here.